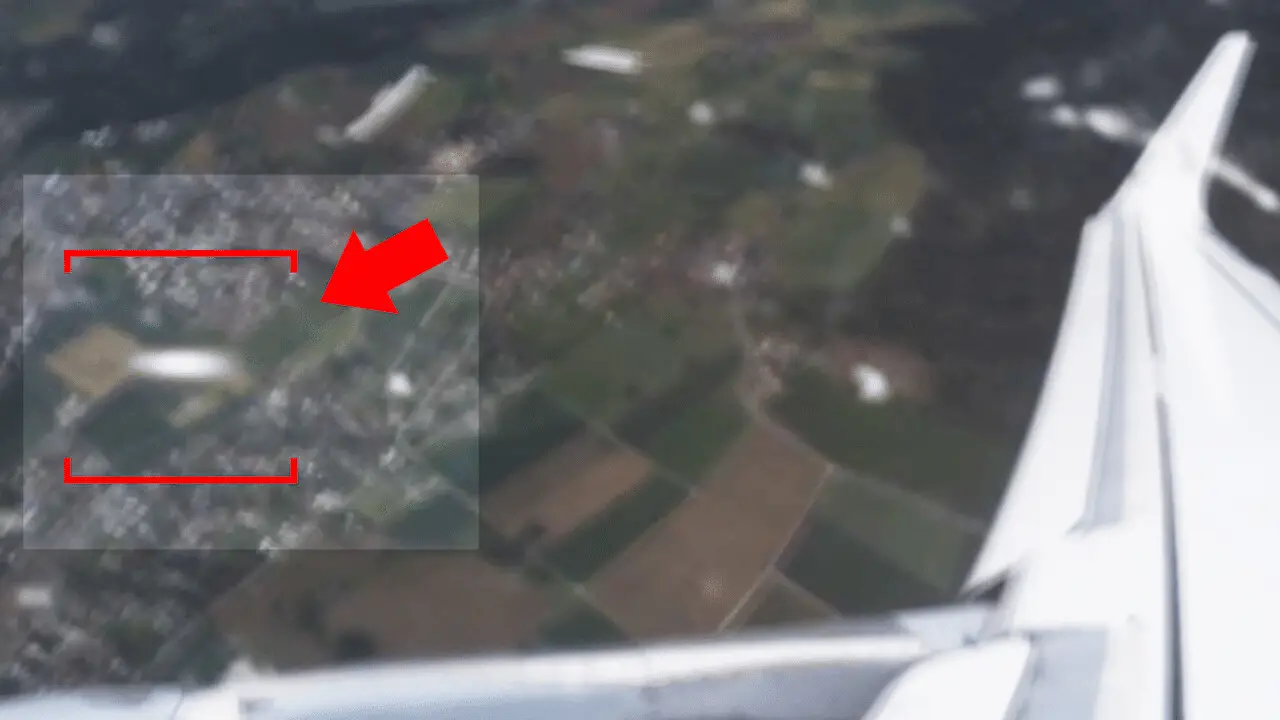 A video taken from a plane depicts a passenger thinking a UFO may have been zooming past them. It further shows the pilot seems to dodge something in the air.
On January 17, Singapore Airlines was going to Zurich Airport in Switzerland. The unnamed passenger decided to record the plane's landing in Zurich. At some point between 7:30 am, and 7:50 am, they were surprised when they captured what they believe was a near collision with a UFO while preparing their camera.
The clip shows lakes and fields of the distant landscape around Zurich before the plane starts to tilt to the right.
A tiny white object then suddenly zips past the aircraft, just below its flight path.
The pilot roared the plane's engines as part of the safety protocol while passengers started to panic.
Fortunately, the pilot successfully avoided the UFO and later made a safe landing at the destination.
Don't forget to follow us on Facebook for the latest UFO news, videos & photos.
Earlier this month, UFO expert Nick Pope said he believed new revelations that could have global significance would happen soon.
He explained how the U.S. government task force had shared some findings with its British counterparts.
Pope claims that the Ministry of Defence (MoD) is investigating UFO sightings despite its official statement that it has no interest in such things.
He said that the Senate Intelligence Committee demanded a report on the UFO phenomenon from the Director of National Intelligence, and the clock is now ticking. He stated that a response is due within 180 days of the Covid-19 relief bill's enactment. Pope explained that this bill contained the Intelligence Authorization Act, where the UFO requirement was articulated.
Pope, a former MoD official, believes British officials have already looked at the U.S. research. He said that he's aware that the UAP Task Force has shared some initial findings with the U.K. and other allies but not sure if the MoD has formally engaged with the U.S. on this or has just noted the conclusions.