A pack of five New Jersey ghost books sent by Haunted America, a division of The History Press, may be just the way to engage in some light — yet imaginative and informative — summer reading.
The words "haunted" and "history" are an apt combination. After all, ghost tales, as fantastic as they can be, are often attached to real history.
Additionally, since the book's tales all take place in New Jersey, they provide a sense of place — or better perhaps a double sense: one is in a Garden State reader's imagination and the other right under the feet — something that can easily lead to some summer outings to local designations
No matter what, even as implausible they seem, the stories are diverting and fun and connect us to the landscape.
Loyd Auerbach — a California parapsychologist, paranormal researcher, and mentalist who goes by the name Professor Paranormal — gets things rolling with his forward to "Ghosts of Central Jersey" where he opens rhetorically with "Ghosts? In New Jersey? Who doesn't love a good ghost story?"
He answers by setting out an argument on the nature of such tales. "The human tradition of telling tales of unusual, heroic, adventurous, romantic, humorous, and horrific experiences is likely as old as language itself — and maybe older. Human beings have always conjured up stories to explain the inexplicable, to tantalize curiosity, to make us react emotionally or to get our adrenaline going. Tales of ghosts and hauntings, of things that go bump in the night (and day), are a special class all to themselves.
"Ghost stories are fundamentally about us — the living and the dead. They are tales of human exploits and foibles, of motivations and unfinished business, of drama and comedy, and, most of all, of emotion and history — sometimes recent, sometimes ancient. People love ghost stories because, while they often don't reflect the actual experiences of living people (the ones who see/experience the shots), they sure seem to be real."
As befitting someone who advances the idea of a spirit world, Auerbach adds, "While generally scary (or at least suspenseful), ghost stories have one underlying point that says something very important: We continue on in some kind of existence after the death of our bodies. While most ghost stories don't address the issue of the afterlife as a place/dimension that we go to (the ghosts in the stories are still here with us), in that respect they do reflect the real reported experiences, encounters, and paranormal/psychic investigations of apparitions, hauntings, and poltergeists."
The writer continues by saying we are "fascinated with the unknown, even if it brings up their fears — or perhaps precisely because it does this. It is also clear that people seem to be drawn to that which brings up strong emotions, even if those emotions are negative."
Moving then to created ghost stories and those that have a history of documented reportings, he asks rhetorically, "What's the difference between a fictional ghost story and one that's true (based on actual human experience)?
"Content-wise, while the fictional ghost story may follow similar parameters as most ghost experiences, there is usually at least some exaggeration, dramatization, and such for the sake of the telling of the tale. But more often, the behaviors and motivations of the ghost are completely made up to make the story more dramatic, scarier, funnier, and so on — more emotionally evocative. Even the history of the haunted location in the story is exaggerated, misrepresented, or completely fictional. Which brings me to this book — and the tales in it."
Here Auerbach provides the parapsychologist approach, but it could also be a writer's approach, such as with American-born novelist Henry James and his monumental 1898 ghost novella "A Turn of the Screw," based on information he found attending sessions of the London-based Society for Psychical Research.
It is also fodder for a story in itself, "For an investigator of the paranormal, especially parapsychologists conducting field investigations, verifiable information about the location and/or the person(s) the ghost(s) represent(s) is extremely important to both support the experience as essentially real and to help solve the case — to help us determine what (or who) is the source of the experiences.
"Most of the cases that parapsychologists investigate tend to involve families experiencing something that may have only a small verifiable component — usually information gleaned from communication with the ostensible apparition or perceptions about that bit of place/memory/residual haunting that is repeating itself. Since most people don't live in the homes of great history, we usually try to track down whatever is available from previous owners, public records, local newspapers, and neighbors.
"In the case of public places such as museums, historical sites, restaurants, bars, and so on, there can be both a well-established history of the location and long-term ghost sightings. For the history, one must often check the reality of what's known, since the history that is sometimes passed around is more of an oral history that doesn't hold up completely against the actual historical record."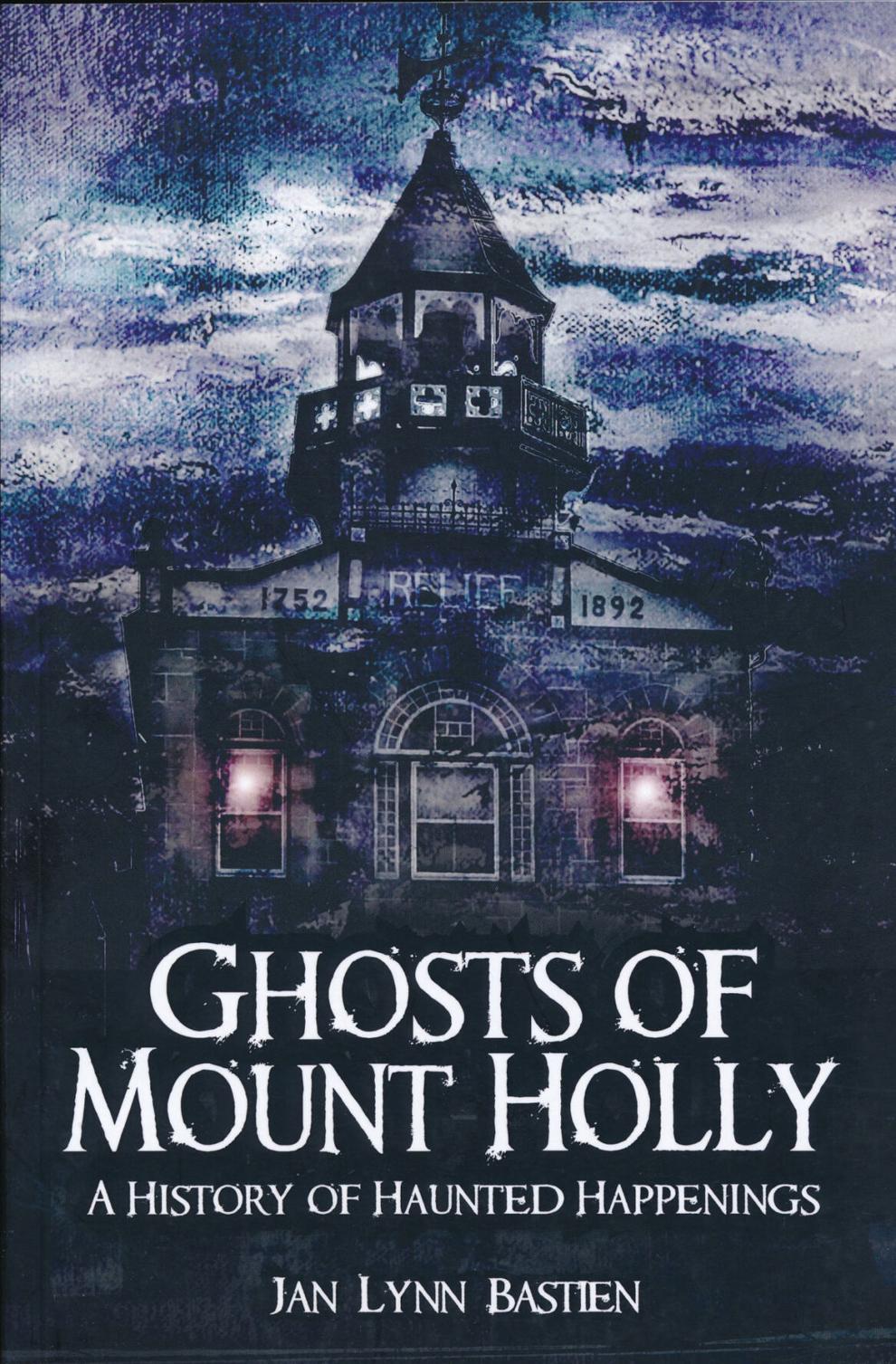 Given that New Jersey has a long history that involves native populations and colonial settings, the oral tales may run counter to recorded information, creating an interesting dichotomy between story and fact that can engage the imagination and open the door to potentials – as does the story in "Ghosts of Central New Jersey" on Prallsville Mills on Route 29.
Here writer and musician Gordon Thomas Ward — the subject of an October 17, 2017, U.S. 1 article — begins by noting that "to determine the sources and causes of a haunting is somewhat akin to putting a jigsaw puzzle together when most of the pieces are missing."
In this case, Ward's investigation of alleged hauntings provides an account of documented histories of individuals connected with the centuries-old property as well as reporting on an inconclusive investigation — providing historic information while stimulating the imagination.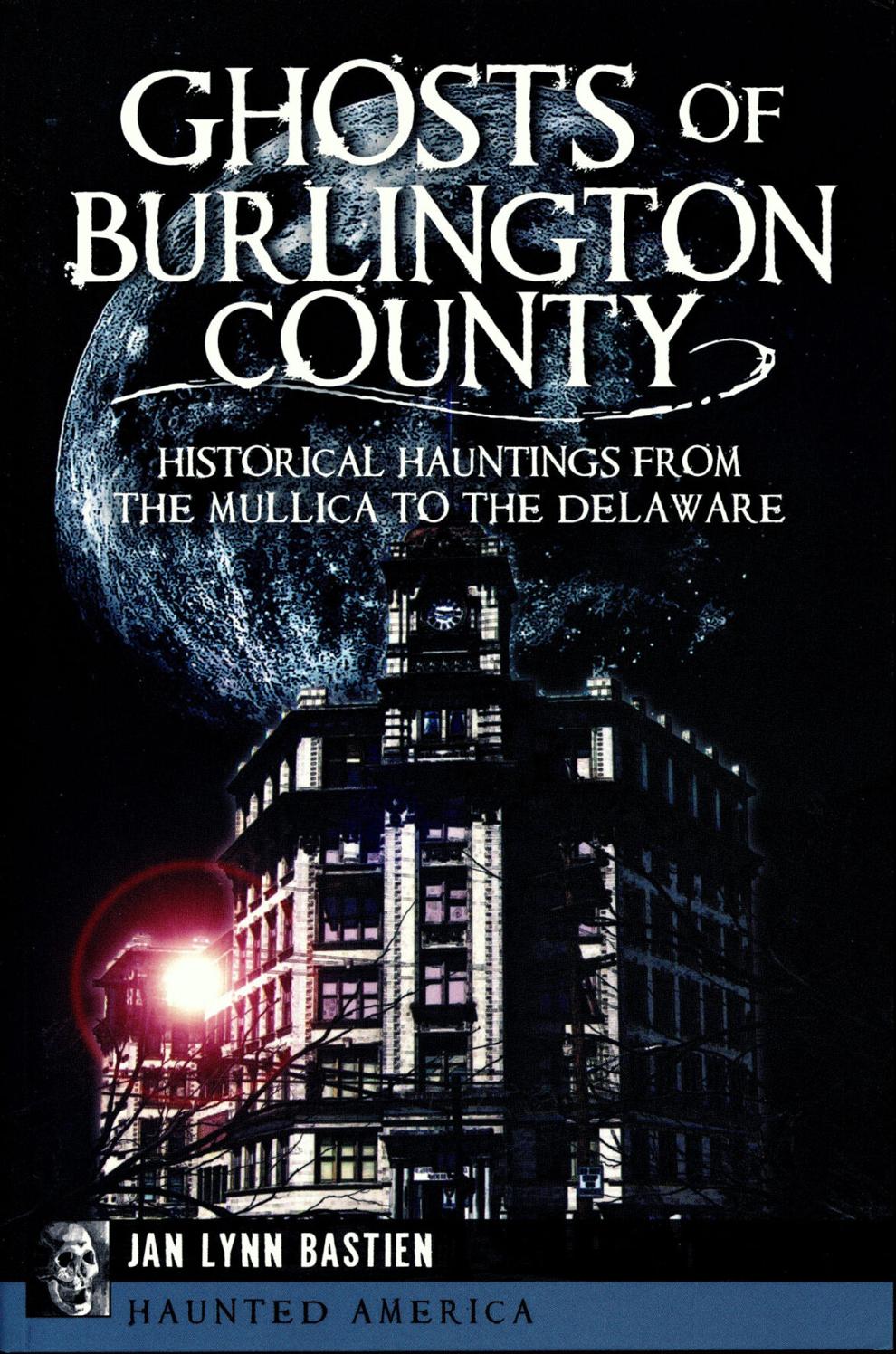 So does the publisher's latest New Jersey spook book, "Ghosts Along the Navesink and Shrewsberry Rivers."
Here historian and author of "Shark Attacks of the Jersey Shore" Patricia Martz Heyer mixes documented fact with familiar story formulas or tropes, such as a woman in white haunting a cemetery as well as a stylishly dressed woman in black appearing weekly on a Red Bank street — the latter providing Martz with her opportunity to use strange goings on to liven up a history lesson.
The remaining three books continue the trend but move into southern New Jersey. Mount Holly-based freelance writer and past ghost tour coordinator Jan Lynn Bastien penned two of them. The broader one is "Ghosts of Burlington County."
Although the county extends from the Delaware River to the Great Bay, Bastien focuses mainly on places in what was once Colonial-era West Jersey. That includes hauntings at the Library Company of Burlington, chartered by King George II in 1757; Smithville Mansion in Eastampton, the Victorian-era home of inventor, entrepreneur, and politician Hezekiah Smith; and the nearby historic and now defunct factory town of Roebling — all visits generally using a formula that mixes a dash of ghostly presence, a heaping of historic fact, and blend of investigation and speculation.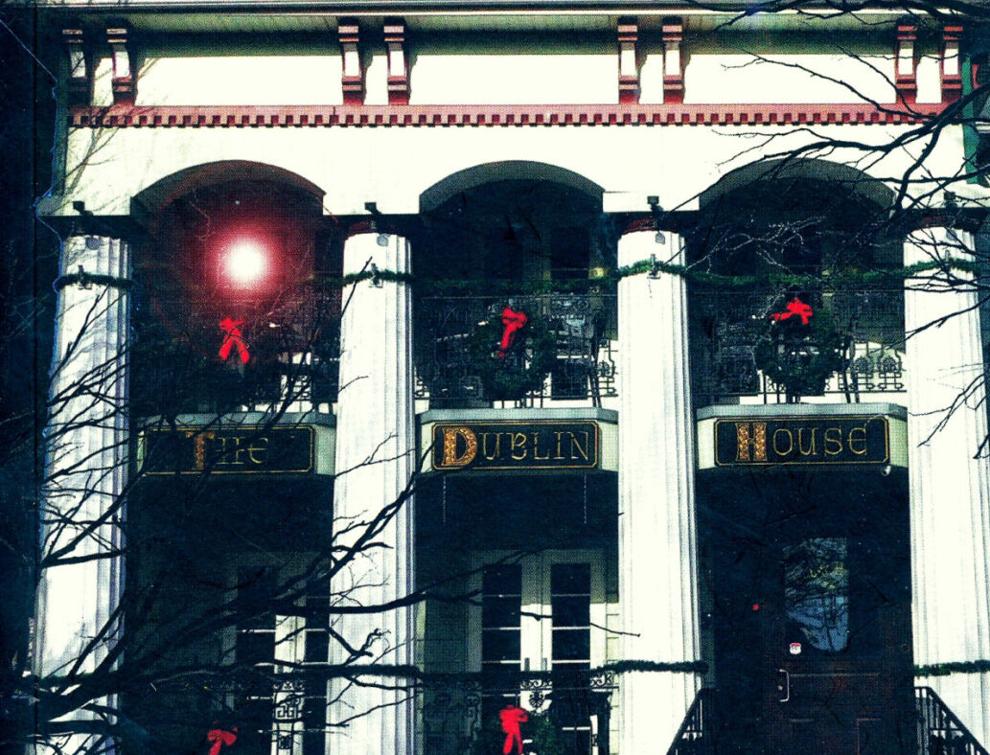 While the Burlington County book also includes a few stops to the county seat, Mount Holly, the historic town gets its own volume, "Ghosts of Mount Holly," with stops including the "mount" itself — situated next to a cemetery and home to an altar where church services had been offered — and one of the most legendary "haunted" places in New Jersey: the Burlington County Jail, completed in 1811 and designed by Robert Mills, designer of the Washington Monument.
The final book is "Haunted Gloucester, Salem, and Cumberland Counties" by Kelly Lin Gallagher-Roncace, who describes herself "an entertainment and features writer for NJ Advance Media" and author of the weekly column "Paranormal Corner" for the South Jersey Times. Her short and fast reads cover a lot territory and make the usual stops: prisons, restaurants, graveyards, mansions, and mental hospitals. Yet her "you never know"-spirited chapters also take readers into New Jersey areas not normally on one's tour lists.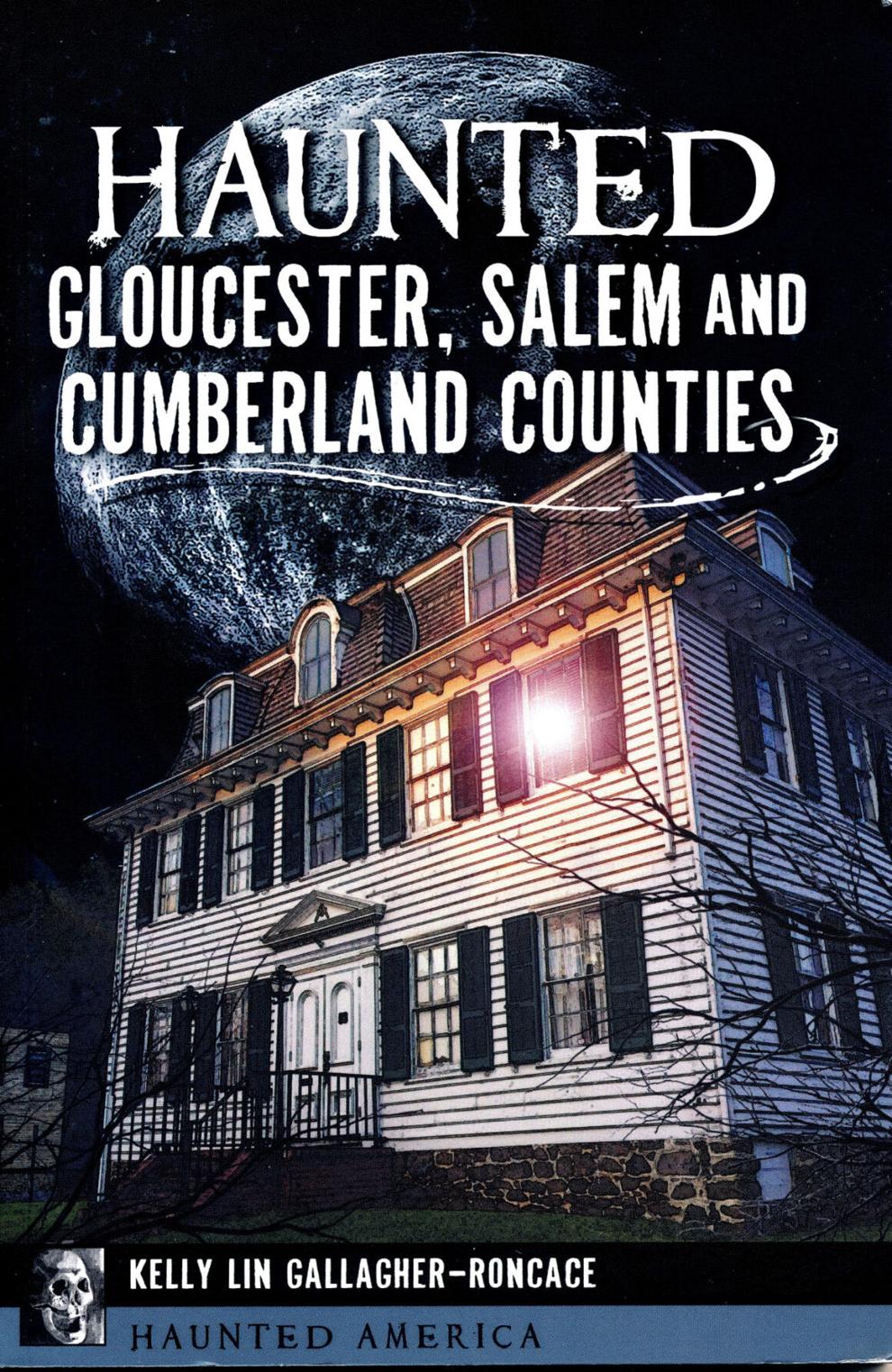 One destination is the town of Greenwich, where the writer shares information about New Jersey's own — and generally unknown — Revolutionary War-era Tea Party. (Incidentally, although it's not in the book, the town is also home to one of the nation's only Futuro homes — flying saucer-like homes created by a Finish designer in the 1960s — connecting this book's set of beliefs with another that also stirs the imagination.)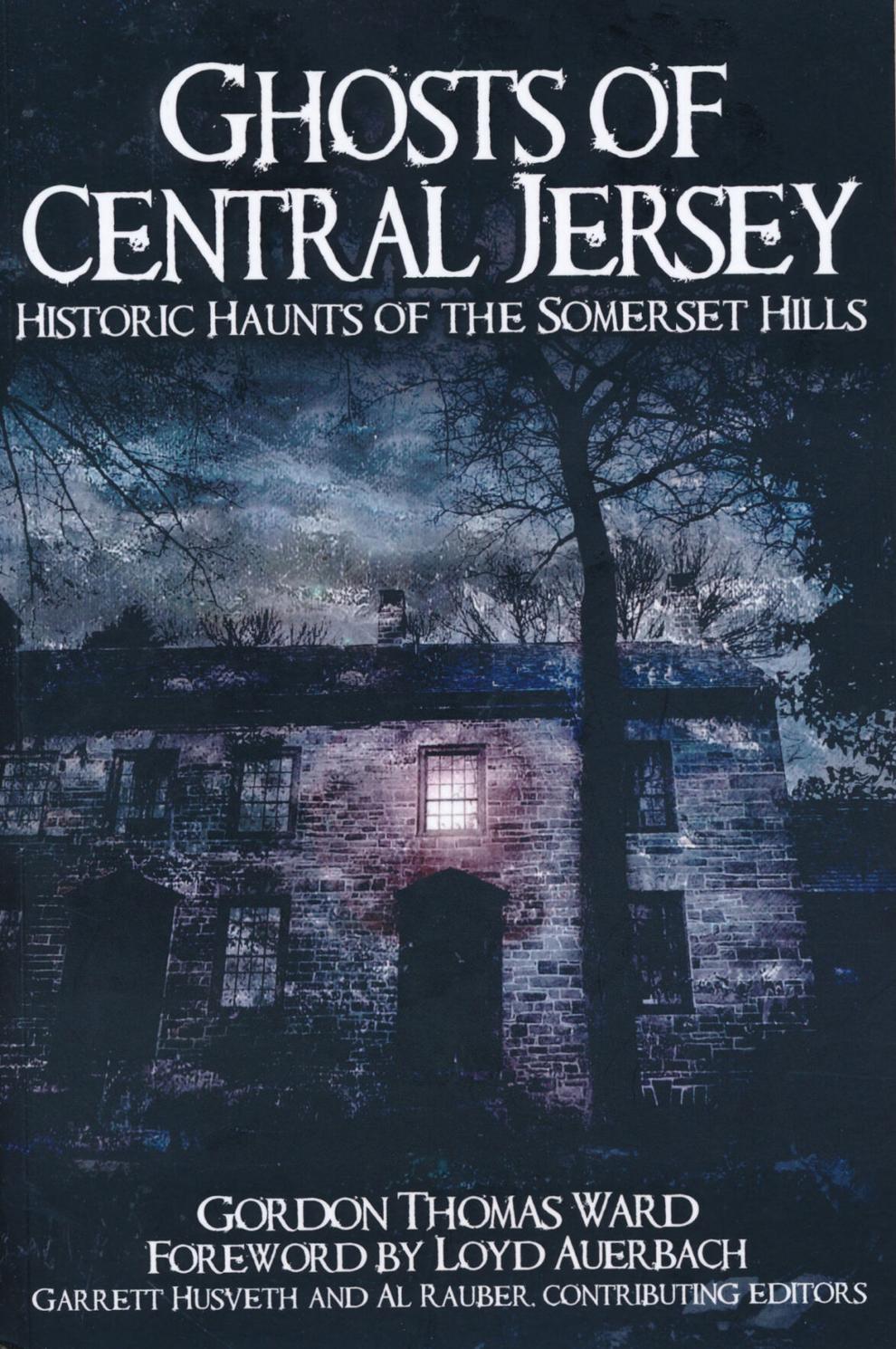 Filled with local color, characters, history, and lore, Haunted America's New Jersey spook books provide light reading over the summer and just may provide a welcome chill in the hot months ahead.
"Ghosts of Central New Jersey," 128 pages, $17.99.
"Ghosts Along the Navesink and Shrewsbury Rivers," 140 pages, $21.99.
"Ghosts of Burlington County," 126 pages, $19.99.
"Ghosts of Mount Holly," 128 pages, $19.99.
"Haunted Gloucester, Salem and Cumberland Counties," 144 pages, $19.99.
For more information visit www.arcadiapublishing.com/series/haunted-america-books.
Read More On This At "Paranormal, Ghosts, Hauntings" – Google News