DALLAS – There is plenty to do in and around Dallas-Fort Worth this weekend.
Each week, FOX 4 will update viewers and readers on Things to Do in Dallas. Download the FOX 4 News App, follow FOX 4 on social media channels for weekly updates. 
Friday, January 20
The Music of Sam Cooke
Sam Cooke, AKA Mr. Soul, is considered the pioneer of what we have now come to know as soul music. His songs such as "You Send Me" and "(What a) Wonderful World" will be brought to new life by musician Bradd Marquis. The performance starts at 8 p.m. Friday at the Eisemann Center in Richardson.
More Info: www.eisemanncenter.com 
Pinchas Zukerman at the Meyerson Symphony Center
The Dallas Symphony Orchestra calls Pinchas Zukerman "one of today's most sought-after and versatile musicians. He is renowned as a virtuoso, admired for the expressive lyricism of his playing, singular beauty of tone and impeccable." He has multiple performances at the Meyerson Symphony Center this weekend.
More Info: www.dallassymphony.org/productions/pinchas-zukerman/
Matt Bergman at the Dallas Comedy Club
Comedian Matt Berman, known for his appearances on Gotham Comedy Live, Comedy Central Live, or on his Dry Bar Comedy Special, will perform at the Dallas Comedy Club Friday and Saturday night. 
More Info: dallas-comedyclub.com/mattbergman/
White Rock Lake Ghost Hunt
Haunted Rooms is hosting a ghost hunt at White Rock Lake from 7-11 p.m. on Friday and Saturday night.  White Rock Lake is reportedly home to the Lady of the Lake. Learn more about the local legend, get hands-on advice on how to use specialized equipment, investigate on your own or join the experienced ghost hunters as they search for signs of paranormal activity.
More Info: www.hauntedrooms.com/texas/ghost-hunts/the-original-white-rock-lake-ghost-hunt-dallas
Saturday, January 21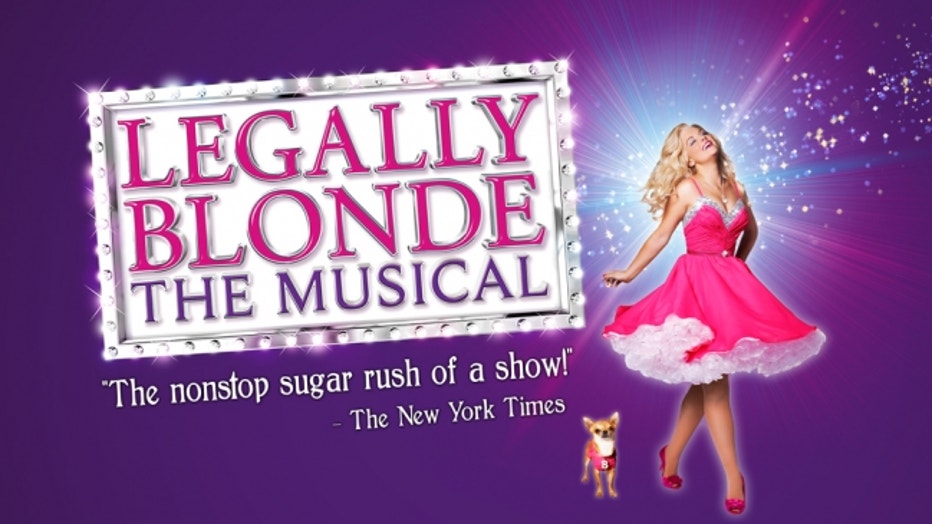 Legally Blonde: The Musical
Legally Blonde – The Musical is coming to the AT&T Performing Arts Center from Jan. 19-21. The contemporary and sassy musical follows the transformation of Elle Woods as she tackles stereotypes, sexism, snobbery and scandal in pursuit of her dreams, and proves that you can be legally blonde and STILL the smartest person in the room. 
More Info: www.attpac.org/on-sale/2023/legally-blonde/
Dallas Area Train Show
The annual event hosted by the North Texas Council of Railroad Clubs is a great experience for people of all ages. Kids can enjoy train races and ride the Choo Choo Express. Adults can check out the displays and local vendor booths. The event runs Saturday to Sunday at the Plano Events Center.
More Info: www.facebook.com/events/1284403995743732/1284404002410398/
Restless Fest
This all-ages music festival happening Saturday at the South Side Music Hall in Dallas features three stages and more than 40 artists including JPEGMAFIA, glaive, JELEEL!, Brennan Savage, WHOKILLEDXIX, 44phantom and Nascar Aloe.
More Info: www.seetickets.us/event/RESTLESS-FEST/523638
Parent's Night Out at the Fort Worth Zoo
Once a month, you can enjoy a kid-free night out on the town while your children enjoy a night at the Zoo with dinner, a movie, crafts and a night hike through the park! Each night is themed with a movie and related craft. Each wild night at the Zoo is from 5 to 10 p.m. and for children in kindergarten through fifth grade. Space is limited, so register early!
More Info: www.fortworthzoo.org/programs
NCA High School Nationals
High school cheerleading teams are coming to the Kay Bailey Hutchison Convention Center in Dallas this weekend in hopes of earning a national title. You can watch the competition online or in-person on Saturday and Sunday. 
More Info: www.varsity.com/nca/school/competitions/high-school-nationals/
Sunday, January 22
Lion King at Bass Performance Hall
Disney's The Lion King comes to life this weekend with shows on Friday, Saturday and Sunday at Bass Performance Hall in Fort Worth. More than 100 million people around the world have experienced the awe-inspiring visual artistry, the unforgettable music, and the uniquely theatrical storytelling of this Broadway spectacular – one of the most breathtaking and beloved productions ever to grace the stage.
More Info: www.basshall.com/thelionking
International Gem & Jewelry Show Dallas
This direct-to-consumer jewelry show is returning to Dallas. The International Gem & Jewelry Show brings wholesalers, manufacturers and designers together under one roof for amazing deals. The event runs from Friday to Sunday at Dallas Market Center. Children under 9 are not permitted.
More Info: www.intergem.com/events/upcoming-shows/dallas-tx-january-20-22-2023
Free Things to Do This Weekend
Black Cowboys: An American Story
This free exhibit shines a light on the rich history of Black cowboys and their impact on Texas and American history. It includes more than 50 artifacts, photographs, documents and films to explore the lives and work of the numerous Black men, women and children – enslaved and free – who labored on the ranches of Texas and participated in cattle drives through the turn of the century. It opens Sunday and runs through April 15 at the African American Museum of Dallas in Fair Park. 
More Info: aamdallas.org  
39th Annual KidFilm Family Festival
Take the family to the Angelika Film Center in Dallas on Saturday or Sunday for free movie screenings as part of the annual KidFilm Family Festival. Special guest authors Peter H. Reynolds and Paul A. Reynolds will also be there giving out free books. There's no cost to get in but space is limited. Tickets are required.
More Info: usafilmfestival.com/images/KidFilm_Flyer_lo_res.pdf
Dallas Museum of Art's 120th Birthday Weekend
The Dallas Museum of Art is celebrating its birthday this weekend with a full lineup of free activities for people of all ages. Go on a scavenger hunt, tour the collections, create your own masterpiece or learn about the history of the museum.
More Info: dma.org/120BirthdayCelebration
Lunar New Year Festivals
Celebrate the Year of the Rabbit with several free events in North Texas this weekend.
Saturday 9 a.m. – 12 p.m. at NorthPark Center in Dallas
More Info: northparkcenter.com/events/lunar-new-year-2023
Saturday 11 a.m. – 4 p.m. at Southlake Town Square in Southlake
More Info: visitsouthlaketexas.com/
Saturday 3 p.m. at Dallas Farmers Market in Dallas
More Info: facebook.com/dfmdallasfarmersmarket/events
Saturday & Sunday at Asia Times Square in Grand Prairie
More Info: www.facebook.com/AsiaTimesSquareTexas
Sunday 11 a.m. – 12:30 p.m. Cali Saigon Mall in Garland
More Info: www.facebook.com/texascalisaigonmall
Sunday 2-4 p.m. at Grandscape in The Colony
More Info: www.grandscape.com/event/lunar-new-year-festival-year-of-the-rabbit/2023-01-22/
Read More On This At "Paranormal, Ghosts, Hauntings" – Google News